It's been far too long since I've posted on here. I'll admit, I may have forgotten for a while. On the plus side, I have tons of great content to share in the coming months. Here's one of my favorites from a few months back.
For those of you who don't know, I've been fortunate enough to be the back-up photographer for Bruce Haffner and his company Chopperguy for the past year and a half. If you don't know who Bruce Haffner is, do yourself a favor and Google him. He's been shooting for 30 years, flying for 20, and is a legend in the news pilot/reporter industry. The guy has 15 Emmy awards. Like I said...LEGEND!
Currently we shoot for two news stations, AZFamily (TV3), and CBS5. This can be somewhat of a blessing and a curse. Two stations allow us to push our content to an even broader range of viewers. However, sometimes it only adds to the chaos that is the news chopper. We have three onboard cameras (the main gyro, a face cam for reporting, and a tail cam) and eight audio sources that feed into a digital video recorder. That signal is then sent via a microwave transmitter to any one of five towers, on three mountains, that serve the two news stations. All of this is controlled by a vast array of buttons/switches/knobs/joysticks and monitored on five video screens. Plus, you have to constantly be on the radios (we have three) and communicate with the news desk, producers, and ENG Dept., all while coordinating with the pilot so he knows where to fly. You can see how this is intense for one station, only to be compounded by two.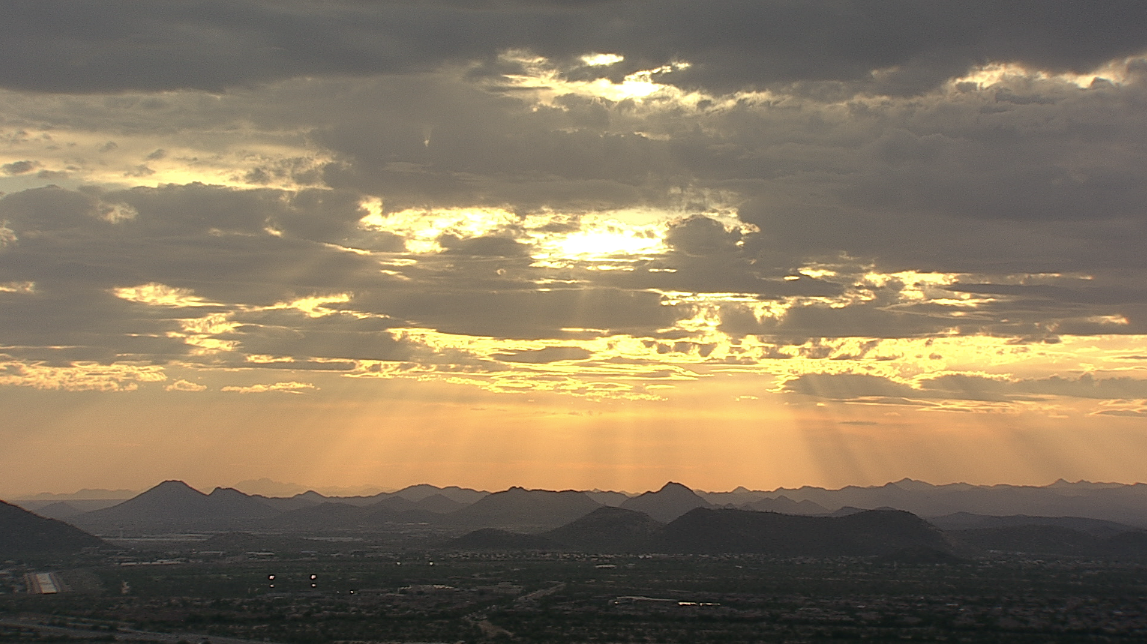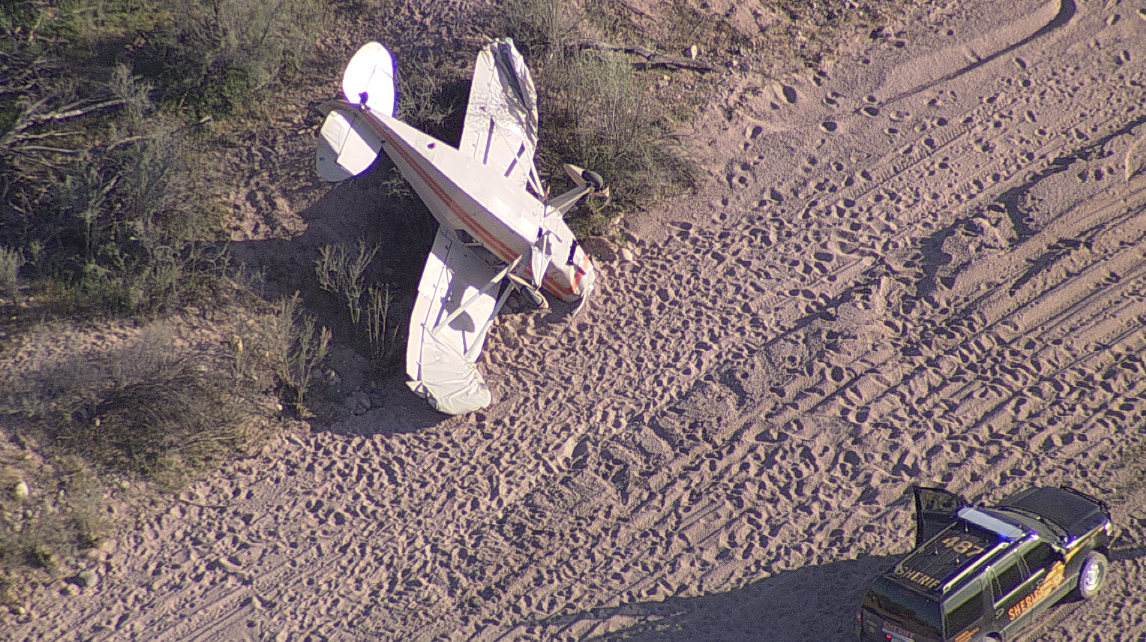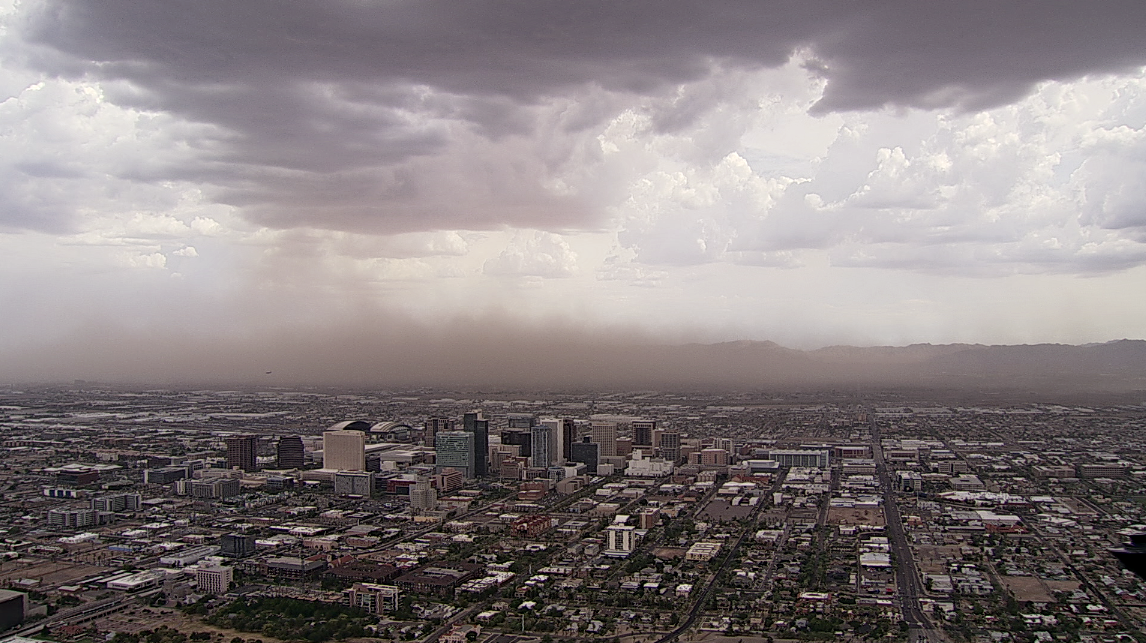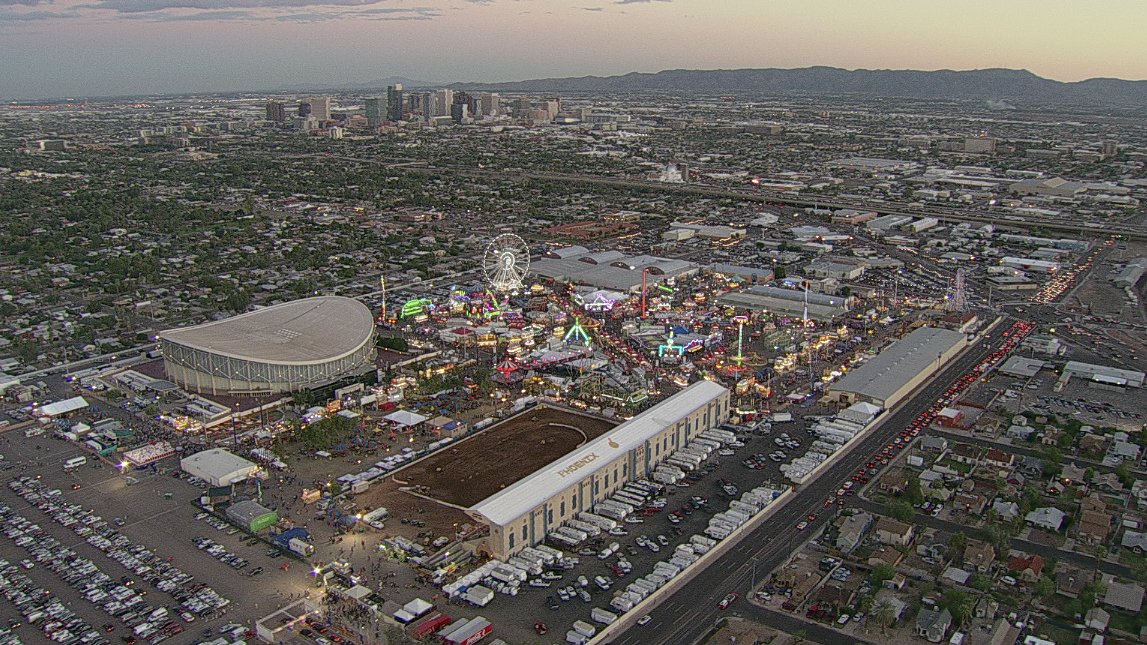 I received a total of two training flights before I was thrown into the deep end. Even our small-by-comparison R44 is extremely expensive to operate, and time = money. Money that can't literally be burned by flying me around on tons of training flights (helicopters are thirsty machines, and AV gas is $$$). However, this was my dream job that I never even knew existed until a few years ago, when I became more involved in shooting photos/video. I'm stubborn as hell and was determined to make this work.
Bruce and Jerry (the main photog) have been phenomenal to work for. They never cease to amaze me and are constantly sharing their fifty-plus years of collective knowledge with me. I try to absorb every piece of information they impart on me and then practice, practice, practice!
It probably took a good six months before I became comfortable with all this. Don't get me wrong, there's still a ton I have yet to learn, but at least I'm capable of operating and trouble-shooting everything on my own now. (Hopefully nothing major happens, but little glitches pop up here and there. They must be diagnosed and fixed quickly. It's not like we can just pull over and reset the transmitter. Everything must be done while flying.) This is a far cry from when I first started. I would come home and tell myself, "There's no way I'm going to learn all this. Plus, if I mess up, it's live news. Everyone will instantly see my mistake!"
But I persevered, and this has become one of the most rewarding experiences of my life. Add to this that Bruce recently gave me a shout-out on CBS5's "Wake Up Arizona" and I couldn't be more honored. Every time we land, and I finally get to relax, I always replay what just happened in my head. I still have to pinch myself to make sure what I just did was real. I can only hope that for however long I continue to do this, this feeling never goes away.